5K Run
The perfect discipline for casual runners and those who are just starting to run. A lap through the Tiergarten, with samba bands & lots of happy moments. With or without timekeeping, depending on your ambitions.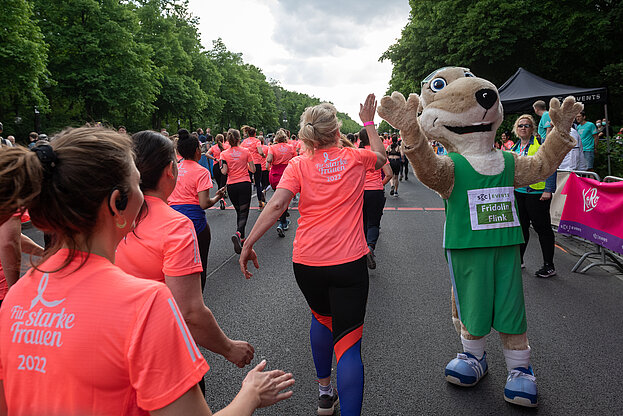 Date and Registration
DATE:
May 4, 2024
STARTING TIMES:
5K with timekeeping: 3:40 pm
5K without timekeeping: 4:10 pm
TIMEKEEPING AND TIME LIMIT:
Time measurement is done exclusively with the MIKA TAG. The MIKA TAG consists of the start number on which a disposable transponder is attached.
The time limit for the 5K is 1 hour from crossing the start.
ELIGIBILITY:
According to the event name and following the German athletics regulations, only women in the age group 2014 and older are allowed to participate.
PARTICIPATION FEE WITHOUT TIMEKEEPING:
| | | |
| --- | --- | --- |
| | Adults | Youth |
| Level I | 29,00€ | 16,00€ |
| Level II | 33,00€ | 19,00€ |
| Level III | 37,00€ | 21,00€ |
STUDENTS: 6€ -> Further Information can be found here
PARTICIPATION FEE WITH TIMEKEEPING:
| | | |
| --- | --- | --- |
| | Adults | Youth |
| Level I | 31,00€ | 18,00€ |
| Level II | 35,00€ | 21,00€ |
| Level III | 39,00€ | 24,00€ |