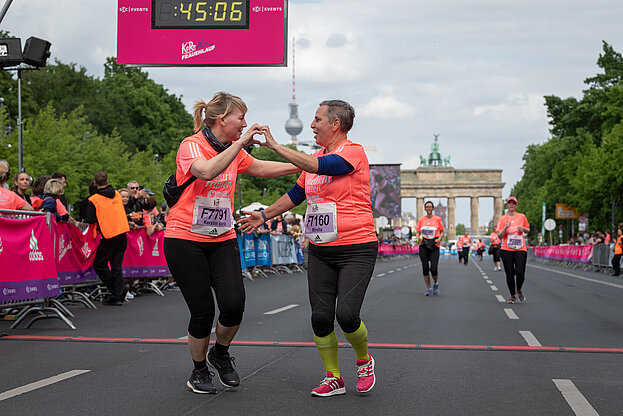 At the KoRo Women's Race Berlin, the focus is both on your athletic goals and the joint commitment to support women suffering from cancer. We do not see ourselves as just a breast cancer run—but that too! Our attention is generally focused on supporting women with cancer. And unfortunately, this doesn't just include breast cancer.
A real affair of the heart
To actively support women with cancer, one euro per adult participant in the KoRo Women's Race Berlin goes to the hardship fund of the Berliner Krebsgesellschaft e.V., our long-term charity partner.
What is just as important to us: to promote the joy of exercise. People who exercise regularly usually not only live happier, but also healthier lives. The risk of developing cancer can be significantly reduced by an active lifestyle.