Training tips for your first 5K run
Your mind is made up—you are ready to start running! Is your goal to run instead of walking the the KoRo Women's Race in 2024? Then you've come to the right place. Our running expert and sports scientist Angela Hänsel will provide you with the most important tips for your start in running training and will explain the most common mistakes beginners make.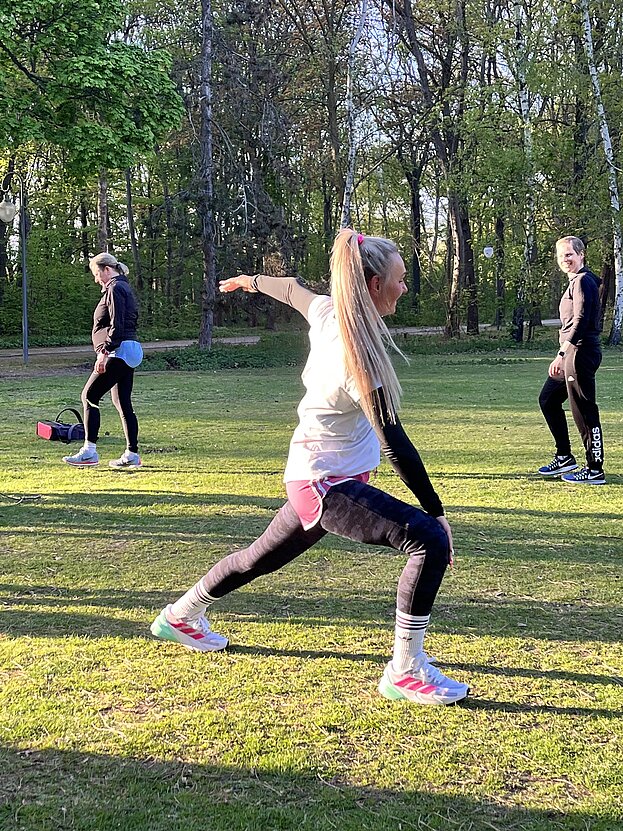 The most common mistakes made by novice runners
Many inexperienced runners start out too fast and with too much ambition. However, your body first has to get used to the training. That's why you should take it easy at first. And that doesn't mean starting with daily training right away, but with a maximum of two to three short runs per week.
Your perfect start to training
The journey is the goal! Start your running slowly. At the beginning, it is best to alternate running routes with walking sections. Gradually increase the amount of running you do.
Less is more: chatting is allowed!
Choose a pace that allows you to talk while you run.
Shorter and more often
Again, don't overdo it. Not only that, regular shorter runs are more beneficial than infrequent long training sessions.
Make sure your shoe fits!
Go to a specialist shop for advice on which shoe suits you and your running style best.
Functional clothing
Make sure you wear functional clothing. While you run, your body produces heat and sweat that needs to evaporate from your skin to prevent you from overheating.
Eating & Drinking
Ideally, eat a balanced & light meal two hours before exercise and avoid eating immediately before exercise. If your workout lasts longer than 60 minutes or it is very hot, drink regularly during your workout.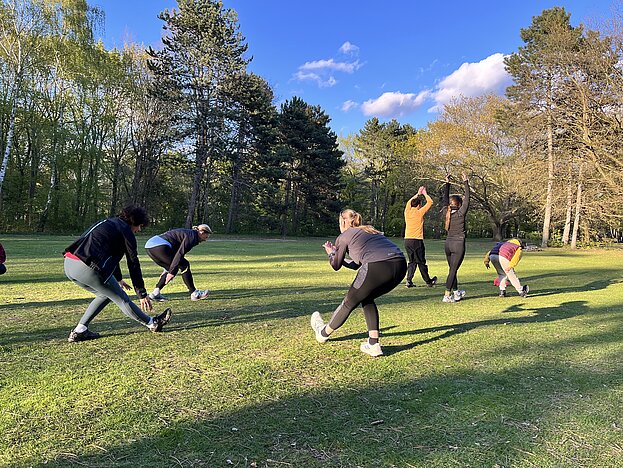 The optimal time to train
The best time to train is the one that suits you best! Whether it's in the morning or in the evening, plan your training to fit in with your daily routine.
Stay motivated
Set yourself goals and stay realistic! For example, if your goal is to run the 5K at the KoRo Women's Race, then think about the great feeling that awaits you when you finish. This will help you even if your motivation lapses.
Achieve more together
While you may prefer to train alone, running with others often makes it easier. Find like-minded people—together you can form a charity team for the KoRo Women's Race and increase your motivation even more.